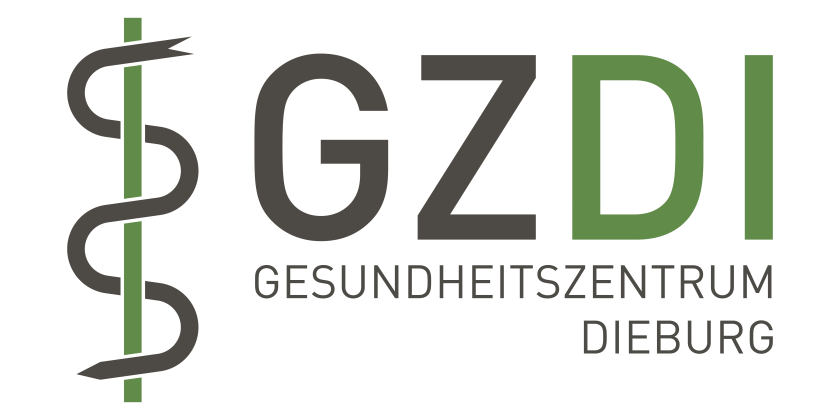 Office and Health Center
Light-flooded rooms on the inside and an architecture that reflects the historical appearance of Dieburg dominate the appearance of the two buildings.
The 1319 square meters area of the first tract (house number 8) and the 715 square meters of the second tract can be found on three/four stories. There is an elevator on the first tract. The accommodations of the building are mainly adapted for medical usage in mind.

Macro location - Office and Health Center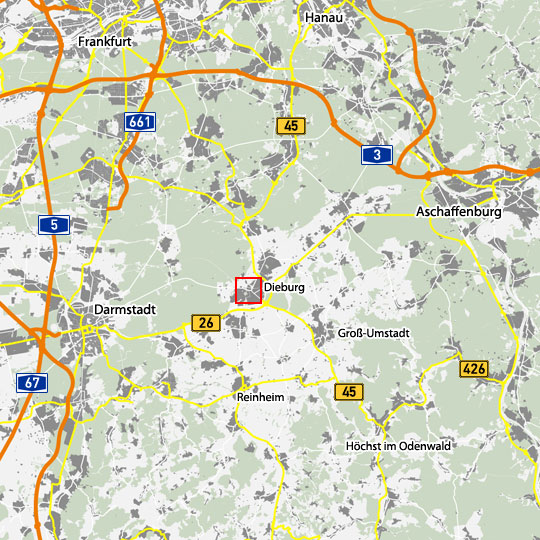 Dieburg (county Darmstadt-Dieburg) is a town, which has a population of roughly 15000 citizens and an appreciable urban catchment. The association for consumer research shows an index of revenue of 114,2% in Dieburg. The geographically convenient location, close to the metropolises Darmstadt and Frankfurt as well as good traffic connection to freeway B26 (Mainz-Darmstadt-Aschaffenburg-Wuerzburg) and B45 (Hanau-Eberbach-Heilbronn) have contributed to the development of modern residential areas surrounding the historical city center. Part of Dieburg is a commercial and industrial area of 150 hectares, which is interesting for companies of all sizes.

Micro location - Office and Health Center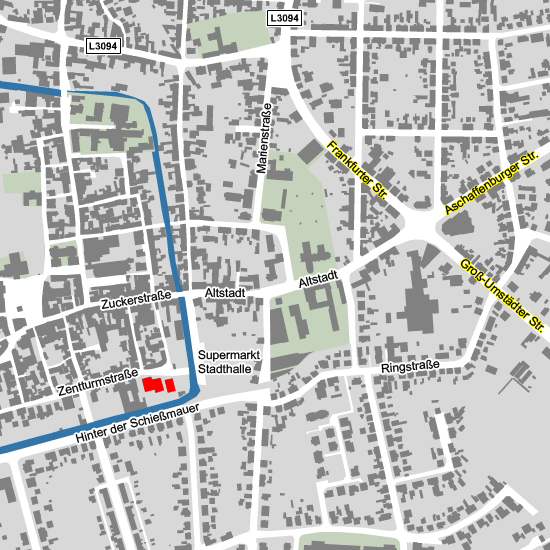 The Office and Health Center is located in Zentturmstrasse, two minutes walk to the historical downtown of Dieburg. That location in Dieburg is very appealing due to the comfortable working environment amid green spaces and parks. A view of downtown Dieburg is shown in a magnified plan below. An underground garage is available for all tenants, there are 12 parking lots in front of the building and additional parking places (50 parking lots) can be found along the street "Hinter der Schießmauer".