Atrium Office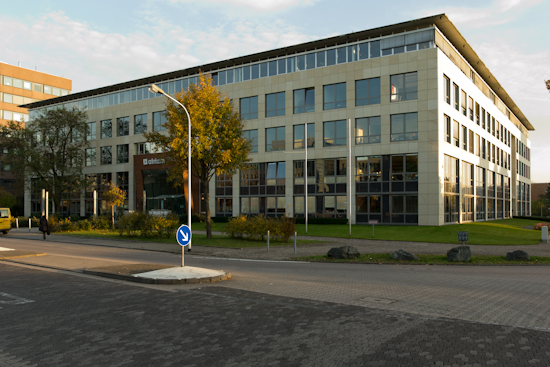 The Atrium Office is a highly modern office and administration building riveted with light natural stones and a plant-filled atrium. In the direct proximity you can find hi-tech companies such as Telekom, Post AG and Eumetsat. It has a total rentable area of 13500 square meters on 5 stories. The stories in the middle of the building have an area of 2600 square meters. Parking spaces can be found in two underground garages.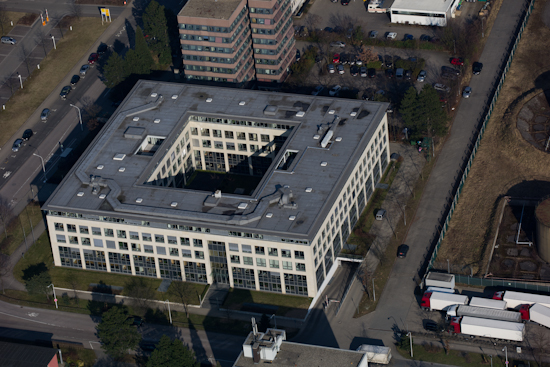 Macro location - Atrium Office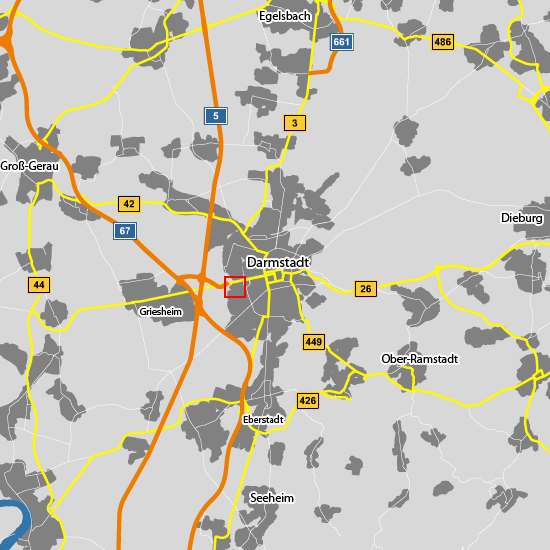 Darmstadt is centrally located in the Rhein-Main region and has perfect traffic connections to highways and freeways. The on-ramp "Darmstädter Kreuz" of the A5/A67 offers a smooth connection to the surrounding Frankfurt, Wiesbaden, Mainz und Mannheim metropolis. It is 22 km from the airport Frankfurt via the 8 lane highway A5. The main station has connections to Stuttgart-Heidelberg-Frankfurt (via ICE) and to Mannheim-Frankfurt (via IC).

Micro location - Atrium Office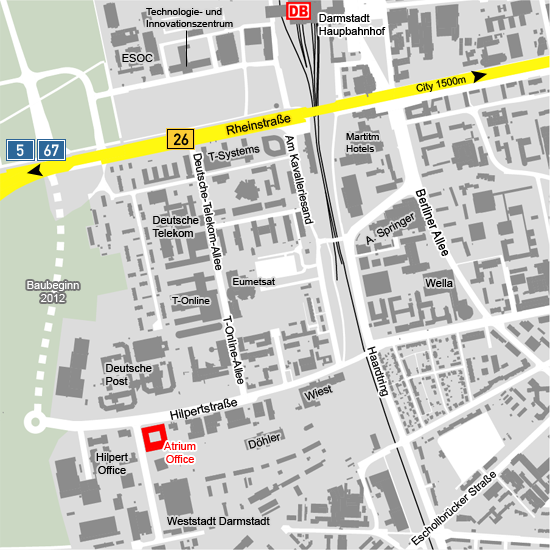 The property is located in the Bürostadt West near the TZ Rhein-Main (Technology centre of the Deutsche Telekom). The Bürostadt West is located on both sides of the B26 between the Autobahnkreuz Darmstadt and downtown. The connection to the A5 and A/67 are with a mere 1500 meters. A bus station in front of the property connects the Hilpert Office with the main station in 7 minutes. There are regional trains, long-distance and ICE trains to Frankfurt which head take you everywhere. On the route from Hilpert Office to the main station you will pass two Maritim Hotels.