Department Store Höchst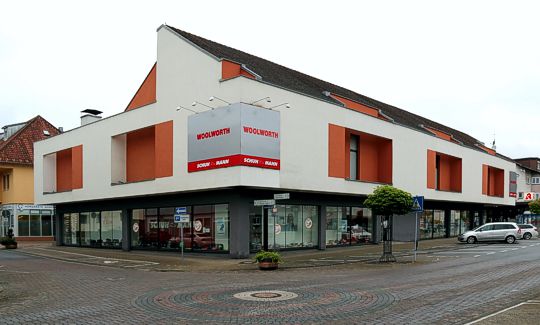 The four-story office and commercial building possess 1585 square meters of sales and storage area and is directly located at the thoroughfare B45 in the middle of Höchst. The building inventory has been substantially revitalized. The modern and high-value appearance of the Kaufhaus is due to the newly designed storefronts.
Macro location - Department Store Höchst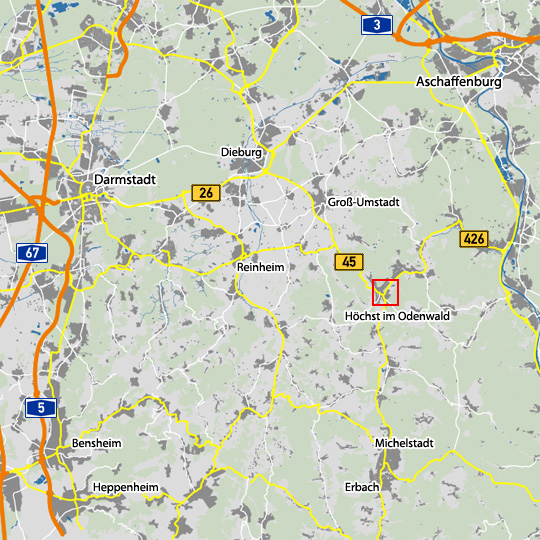 Höchst in the Odenwald is conveniently located at the intersection of freeway B426 and B45. The proximity to Darmstadt and Aschaffenburg as well as the idyllic site within the natural park Odenwald, have significantly contributed to the development of the town as a central location.
Micro location - Department Store Höchst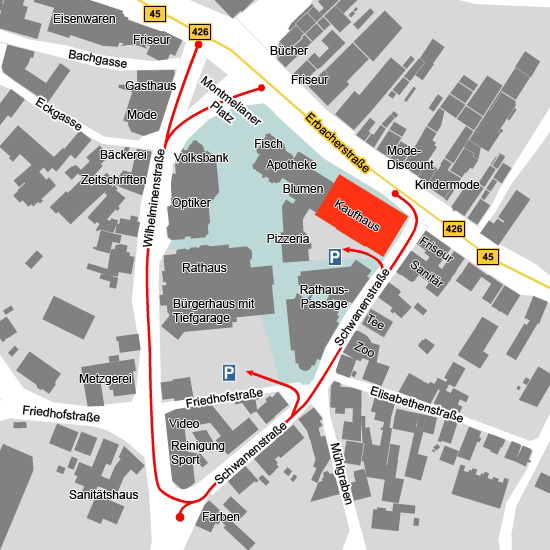 The remodelled modern Kaufhaus is rounded-off by adjacent culinary localities, a pharmacy, a credit union, city hall, an optician, as well as a florist and creates a successful completion of inner-city life.