Medical center Erbach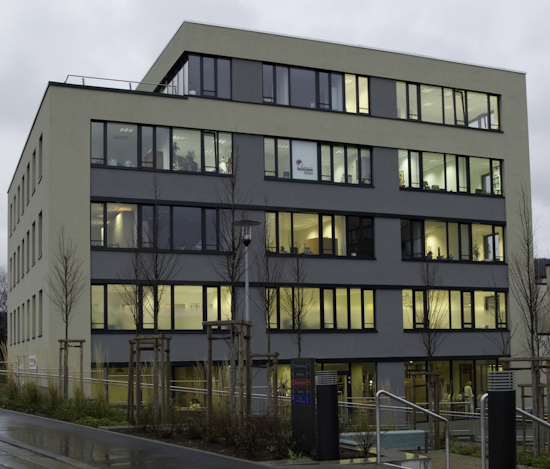 New building of a medical center, directly attached to the new wing of the district hospital Erbach. The building has five stories and a basement, the upper floor is planned as a stacked story. A cafeteria for the employees on the first floor, as well as medical practices and offices on the upper floors complete the functional and artistic concept of the district hospital.
Macro location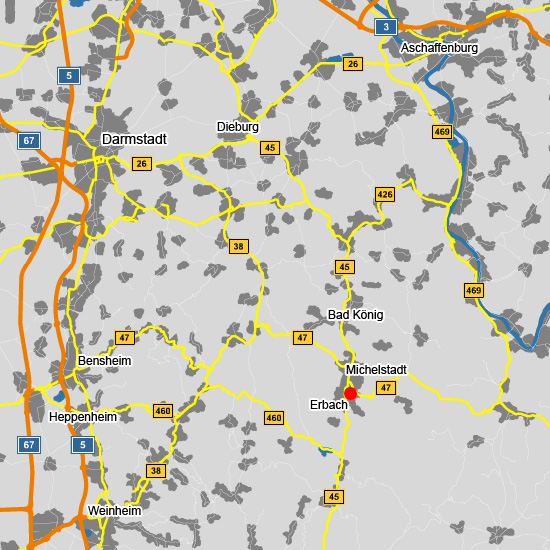 Far-off the inner city hustle and bustle the Odenwald is located in the middle of the rivers Rhein, Main, Neckar and the federal states Hessen, Bayern and Baden-Württemberg. Anyhow it is only a one hour drive to the surrounding cities Frankfurt, Darmstadt, Mannheim, Heidelberg, Würzburg and Aschaffenburg.
Coming via the B45 (Hanau-Heilbronn), the B47 (Worms-Würzburg) or the B460 (Heppenheim-Erbach) you can directly reach Erbach.
The station in Erbach has connections to Darmstadt, Frankfurt, Hanau and Stuttgart, Mannheim/Heidelberg.
It is 70 km to the Airport Frankfurt. Smaller airports are located at the nearby Vielbrunn or Michelstadt.

Micro location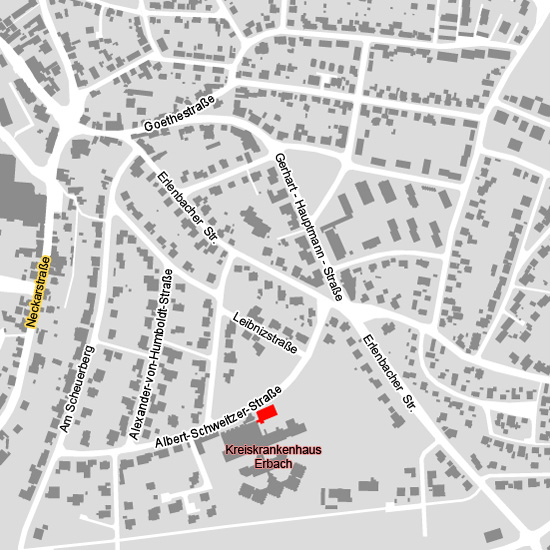 The medical building is perfectly integrated to the infrastructure of the district hospital due to the convenient location next to main entrance. The combination of medical center and hospital offers many advantages. Inpatients benefit from the vicinity to the health center, which offers special medical instrumentation and facilities.