Office in the Park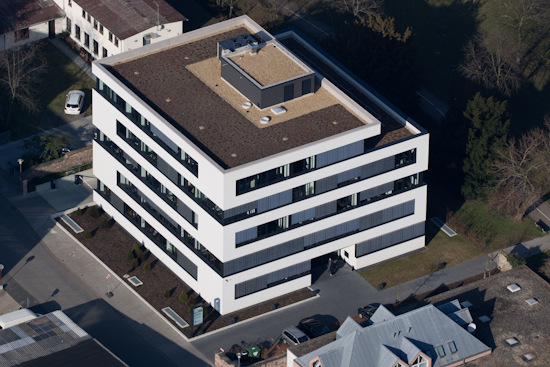 Total area 3.386 square meter + 71 parking lots, completion End of 2009.
A comfortable office building in a park setting that offers representative high-class amenities and technically modern equipment.

Macro location - Office in the Park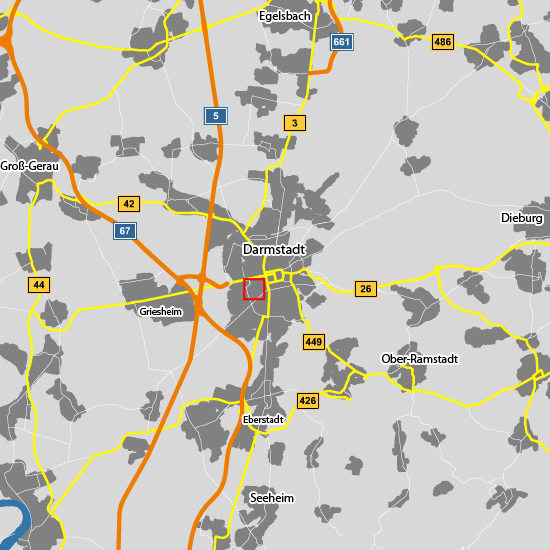 Darmstadt is centrally located at the Rhein-Main region and has perfect traffic connection to the highways and freeways. Highway A661 and the connection to the "Darmstädter Kreuz" of highway A5/A67 offer a smooth transition to the surrounding metropolises Frankfurt, Wiesbaden, Mainz und Mannheim. The main station offers connections Stuttgart-Heidelberg-Frankfurt (via ICE) and Mannheim-Frankfurt (via IC). Regional trains connect to Mainz, Aschaffenburg and Erbach im Odenwald.
Micro location - Office in the Park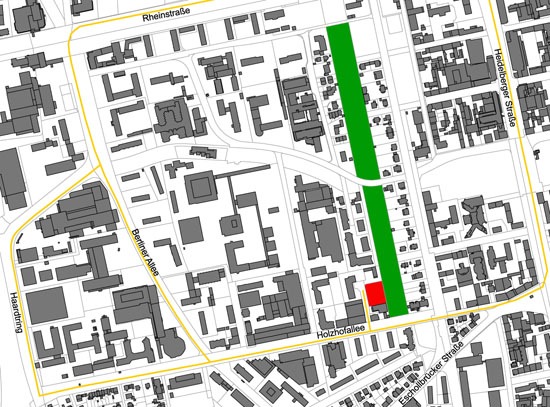 The building Holzhofallee offers a supremely quiet office complex due the green areas of the Albert-Schweizer-Anlage, which surrounds the whole building. It is centrally located, close to downtown Darmstadt and offers good connection to the highway.
Amenities Sample