Office building - Pfungstädterstraße 100a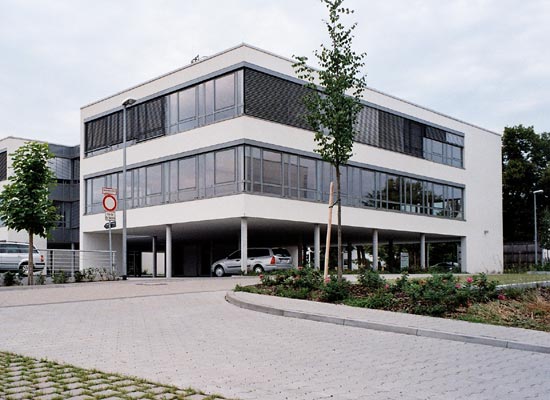 In the years 2001 and 2002 a modern office park was built, having an area of 18000 square meters floor-space in four buildings in the southern part of Darmstadt. The smallest of the four buildings possesses an area of 1700 square meters over two stories. Privacy is guaranteed. An elevator connects the underground garage and parking level with the office space. You can enjoy a gorgeous view of the Bergstraße to the South.

Macro location - Pfungstädterstraße 100a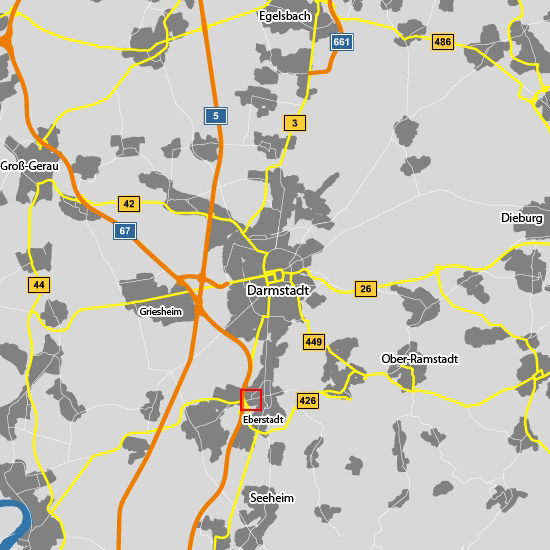 The traffic connection is ideal; the on-ramp to highways A5 and B3/426 are in the immediate vicinity. The bypass B426 offers a direct connection to highway A67.

Micro location - Pfungstädterstraße 100a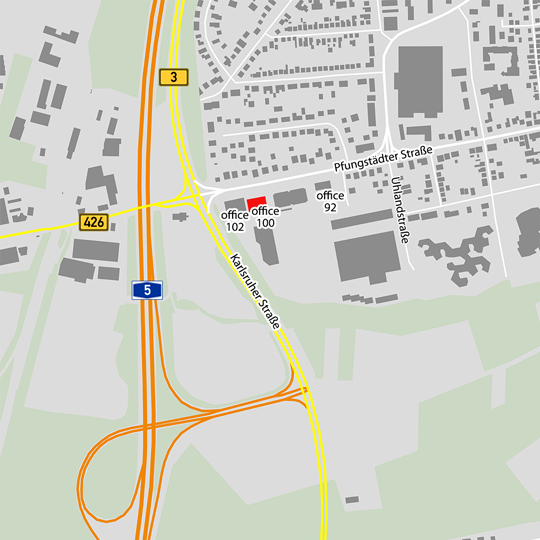 Your good neighbours are the headquarters and research center of Goldwell, the Software AG as well as the IT service company Bechtle. The connection to the A5/Pfungstadt is within sight. A bus station is in front of the building, the connection to the main station, downtown and DA-Kranichstein is guaranteed.