Quartierzentrum Kasinostraße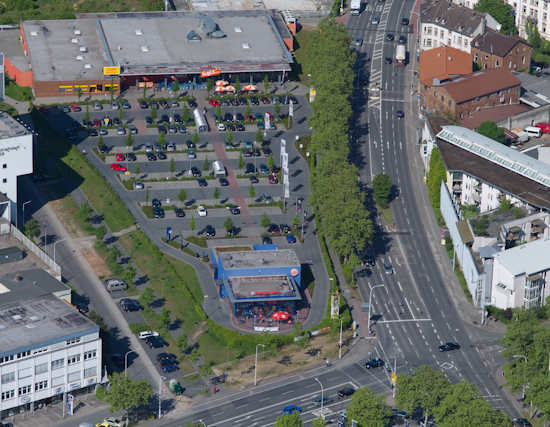 On the southern part of the former area of the ?Südhessischen Gas- und Wasser AG?, a gas- and mains water provider, a realty for groceries and fast food has been built.
Macro location - Quartierzentrum Kasinostraße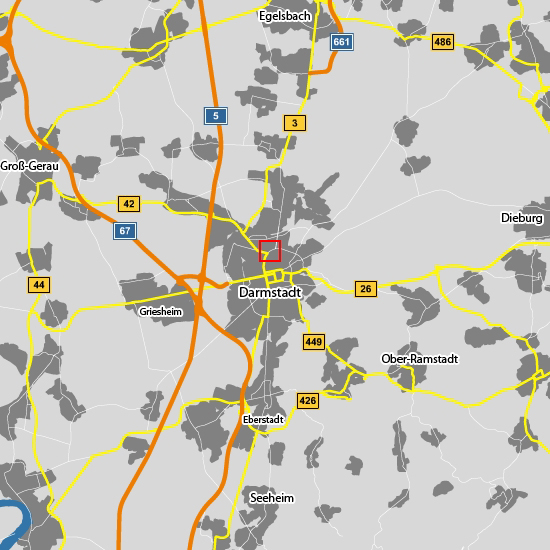 Darmstadt is centrally located at the Rhein-Main region and has perfect traffic connection to the highways and freeways. Highway A661 and the connection to the "Darmstädter Kreuz" of highway A5/A67 offer a smooth transition to the surrounding metropolises Frankfurt, Wiesbaden, Mainz und Mannheim. The main station offers connections Stuttgart-Heidelberg-Frankfurt (via ICE) and Mannheim-Frankfurt (via IC). Regional trains connect to Mainz, Aschaffenburg and Erbach im Odenwald.

Micro location - Quartierzentrum Kasinostraße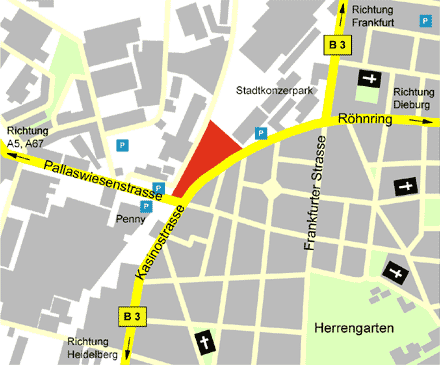 The property is directly located at the ?Johannesviertel auf der Knell?, an area, were a new town concept and fairground will be realised within in next years. At the southern part of the area the federal streets B3 (Frankfurt/Heidelberg) intersects the federal street B42 (connections to the highways A5 and A67).

Land allocation - Quartierzentrum Kasinostraße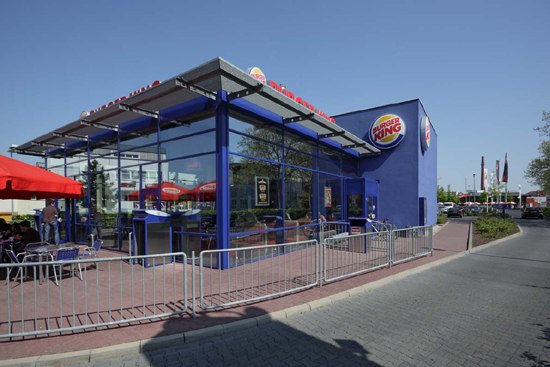 The usages are arranged as follows:
Grocery store: 3150 sqm
Fast food: 462 sqm
Altogether: 165 parking lots