Rathauspassage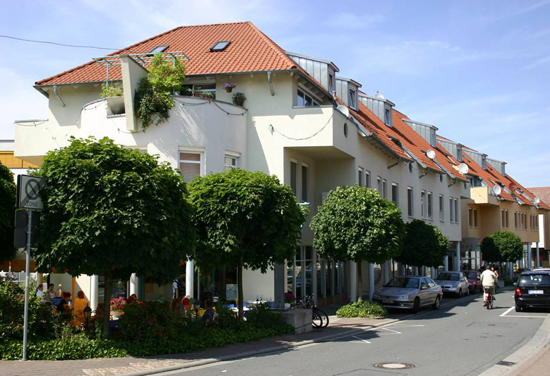 An ideal conception of trade, offices and living gives distinction to the Rathauspassage. In an architecturally excellent surrounding living, shopping and working takes place.

Macro location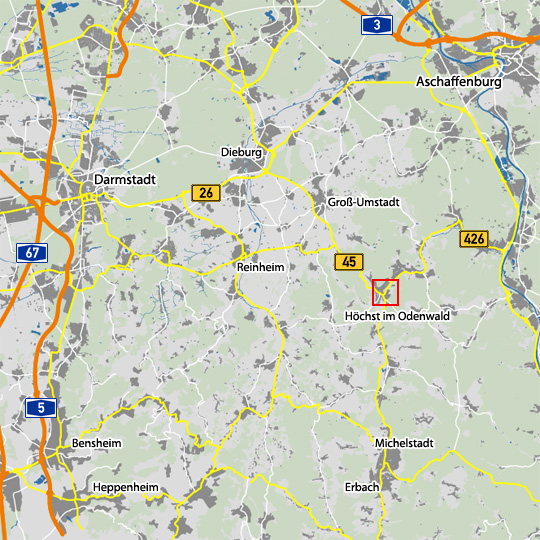 Höchst in the Odenwald is conveniently located at the intersection of freeway B426 and B45. The proximity to Darmstadt and Aschaffenburg as well as the idyllic site within the natural park Odenwald, have significantly contributed to the development of the town as a central location.

Micro location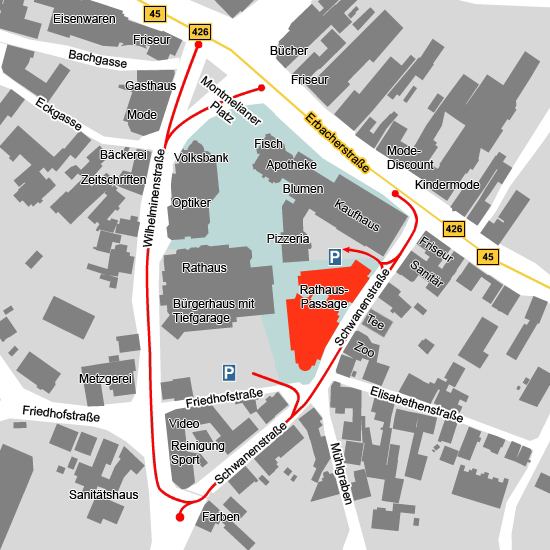 The Rathauspassage is directly located at the main street in Höchst. The Rathauspassage is rounded-off by adjacent trades and industries and creates a successful completion of inner-city life.