Volksbank-Galerie Bad Konig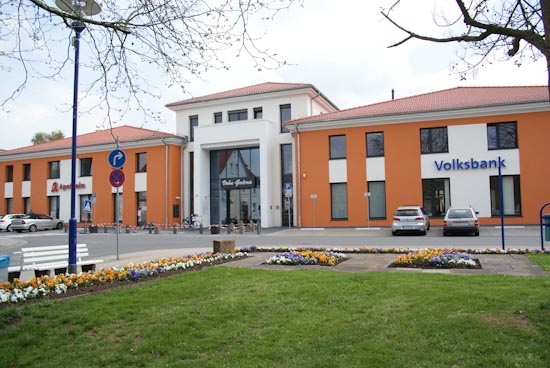 At the southern end of the Bahnhofstraße the ?VoBa-Galerie?, a newly built commercial building, shall enhance the attraction of the city. The visual appearance is based on the Odenwald Therme to set a course and revive the city live within the two buildings. Additionally to the branch office of the Volksbank, a medical center, a pharmacy, as well as a bakery and butchery are located on the first floor. On the second floor a gym and the outpatient center of Bad Konig will move in. The underground garage offers 50 parking lots.
Macro location - Volksbank Galerie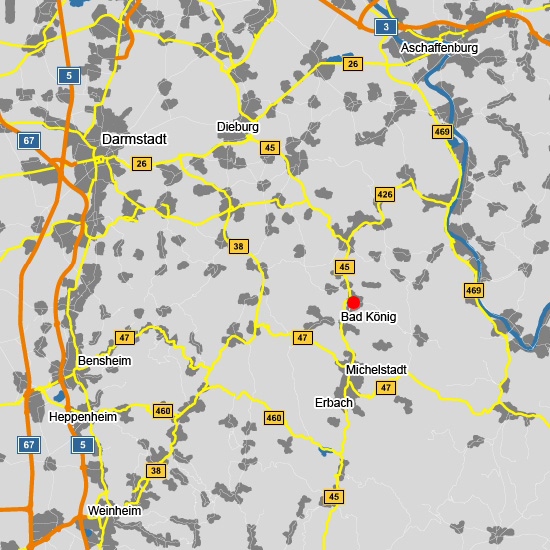 Bad Konig offers an impressive harmony of tradition and modernity. The idyllic village in the Odenwald presents a versatile place for medical care, wellness and regeneration. The Bundesstraße 45 (Hanau ? Eberbach) is directly connected to the transport system of Bad Koenig. The Odenwaldbahn (RMV-Linie 65) offers a smooth connection to the district Zell, the Neckartal as well as Frankfurt and Darmstadt.
Micro location - Volksbank Galerie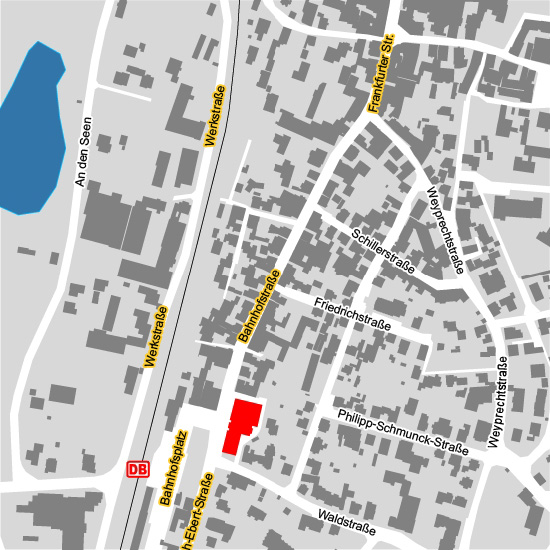 The Bahnhofstraße (L 3404) and the adjoining Kimbacher Straße (L 3318) are the main streets of Bad Koenig. The federal street B45 is in short distance. The B45 is directly connected to Eberbach in the South and Darmstadt in the North. The most important and popular establishment the Odenwald Therme with its health resort is located at the end of the Bahnhofstraße. The new building complex borders on the city.