Apartment house Rosenhöhe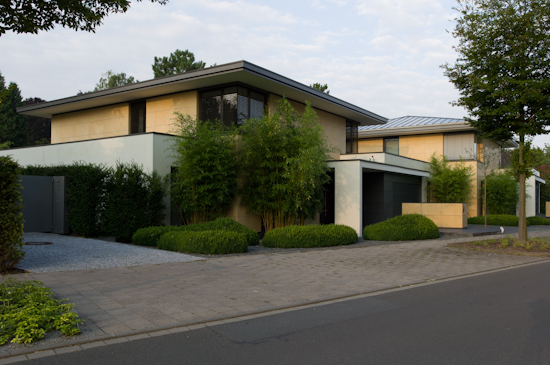 At a quiet location in Darmstadt two architecturally impressive houses have been built.
macro location - Apartment house Rosenhöhe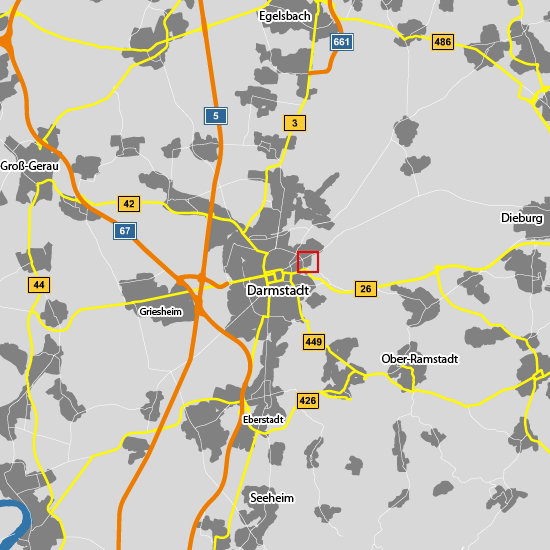 Darmstadt is centrally located at the Rhein-Main region and has perfect traffic connection to the highways and freeways. Highway A661 and the connection to the "Darmstädter Kreuz" of highway A5/A67 offer a smooth transition to the surrounding metropolises Frankfurt, Wiesbaden, Mainz und Mannheim. The main station offers connections Stuttgart-Heidelberg-Frankfurt (via ICE) and Mannheim-Frankfurt (via IC). Regional trains connect to Mainz, Aschaffenburg and Erbach im Odenwald.

micro location - Apartment house Rosenhöhe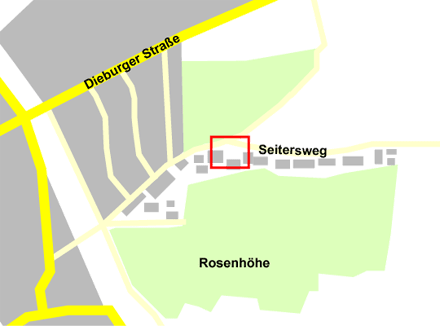 The Seitersweg near the ?Rosen- und Mathildenhöhe? is one of the most favored locations in Darmstadt. It combines privacy and calmness with centrality.