commercial property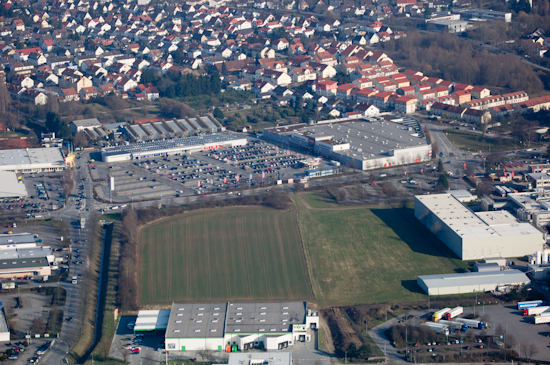 Auf einem Teil des 43.000 m² großen Gewerbegrundstückes wurde im Dezember 2006 ein Großverbrauchermarkt (CC Schaper) mit 3.000 m² Nutzfläche fertiggestellt. Auf der übrigen Grundstücksfläche wurde eine Logistikanlage errichtet.
Heppenheim ist durch seine strategisch günstige Position ein idealer Standort zwischen den Ballungsräumen des Rhein-Neckar und Rhein-Main Gebietes mit dem unmittelbaren Einzugsgebiet Bensheim, Einhausen, Fürth (Odew.), Laudenbach, Lautertal, Lorch, Rimbach, in dem ca. 116.940 Einwohner leben.
Macro location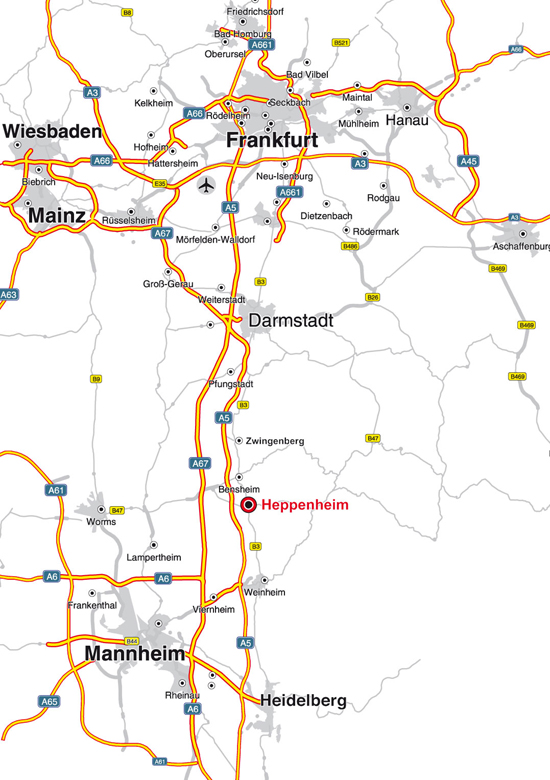 The traffic connection to highway BAB A5 ensures an excellent large-scale accessibility. There is also an additional highway exit in Hemsbach.
Distances: 45 km to Frankfurt, 20 km to Darmstadt, 15 km to Viernheimer Kreuz

Micro location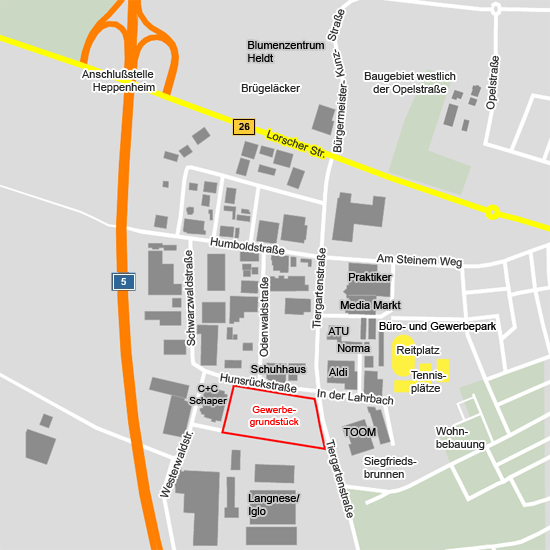 The object is located at the Hunsrückstraße in Heppenheim. The highway is only 1000 m away. The four lane road Lorscherstraße and the Tiergartenstraße enable a ample traffic flow to the location.