stad[t]raum - exclusive city-living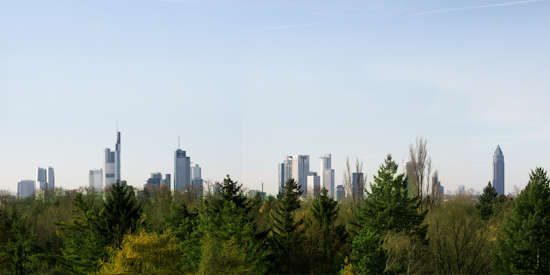 On the site of the former distribution center of the Deutsche Post AG, on the Gießener Straße, the Konzeptbau Betreuungsgesellschaft mbH, a business of the Biskupek-Scheiner-Investorengruppe, plans an urbanistic activity. As owner of the realty, the Konzeptbau Betreuungsgesellschaft mbH has supervised the development procedures in close cooperation with the township of Frankfurt for more than two years. On the western part of the realty a high class apartment building is being build.
Property description:
The light architecture of the apartment building already reveals the bounteous atmosphere of the "stad[t]raum".
The conceptual design of the building includes all contemporary standards of a modern apartment building. For example comfortable elevators offer the occupant an easy and direct access from the underground garage to his/her apartment. Some of the elevators lead directly to the apartment.
All apartments face the south-western direction. Each apartment will be provided with broad windows, which offer a spacious view over the skyline of Frankfurt and the nearby green site of the main cemetery.

Macro location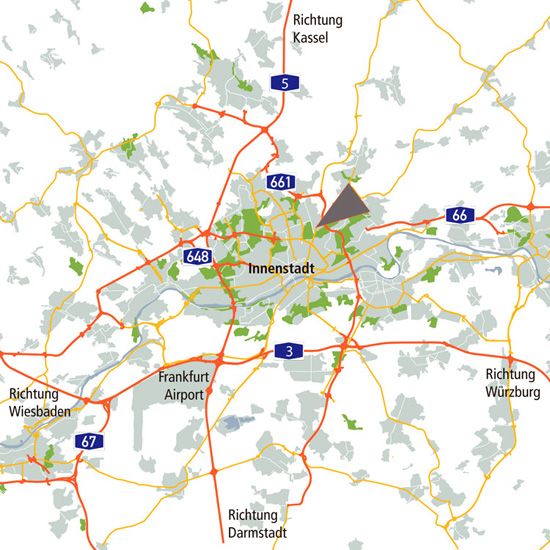 As a business center the Rhein-Main region offers roughly 464.000 job positions. More remarkably, Frankfurt has 660.000 citizens. Each day about 300.000 employees shuttle to the city, where 44.000 companies reside. Citizens of Frankfurt live in the midst of the greatest forest and the low mountain range of Taunus. No place has a faster pace than the Zeil, one the busiest best-selling shopping streets in Germany. Nonetheless, Frankfurt am Main is cosy. Apple wine taverns, which can be found in every neighbourhood, allow you to leave your everyday worries behind after hours.
Micro location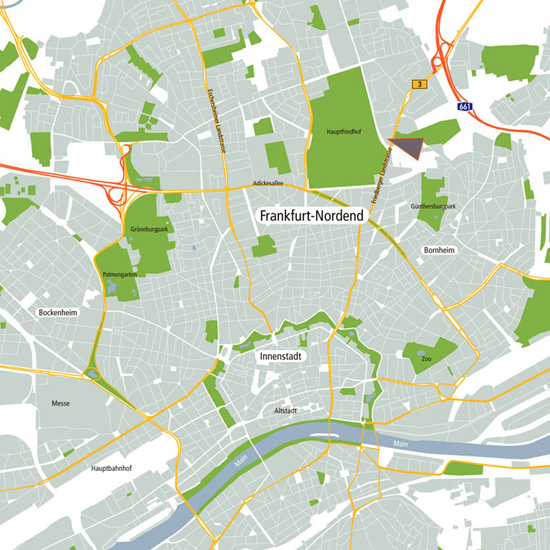 The district Nordend is one of the most popular residential areas in Franfurt am Main. It can be found in the northern part of the city and is connected to highways A66 and A661. Several bus routes, the subway U5 and a future regional train, which will go along the Friedberger Landstraße, close to the realty, lead to the city.
The Nordend is a grown part of Frankfurt. Shopping facilities, medical care and cultural opportunities are provided. Adjoining the residential building a shopping center has been build, where daily shopping can easily be done.
The residential building is encircled by many green spaces, including a small water-park nearby and the main cemetery with its old trees and ornate tombs. Several schools and kindergartens can easily be reached. Hence the Nordend offers a perfect combination of urbanity and greenery.

Exterior view